|

News, print, civil protection,
Article about tethered drones in the Feuerwehr Fachjournal
We have published an article in the Feuerwehr Fachjournal on wired drones and how they can be used in operations by emergency services. The issue will be published in specialized stores on December 17, 2021.
Under the title "Tethered Drones - unlimited use in rescue operations", our managing director Daniel Stahlmann drew attention to the technological gap between unmanned aerial vehicles and manned airplanes or helicopters, in connection with major emergencies. Unmanned aerial systems require several battery changes to provide a continuous picture of the situation from the air, while the use of manned aircraft sometimes entails disproportionate costs. Tethered UAVs can bridge that gap by being a low cost alternative with near infinite fly-time.
In the rest of the article the option to use tethered drones is presented. No new drones (UAVs) need to be procured, as in most cases the (tool-free) exchange of the battery with our on-board-modules is possible. This offers in addition to the financial benefits the possibility to use the drone in tethered or battery mode dependent on the operational situation.
The further possibilities will then be explained with some examples.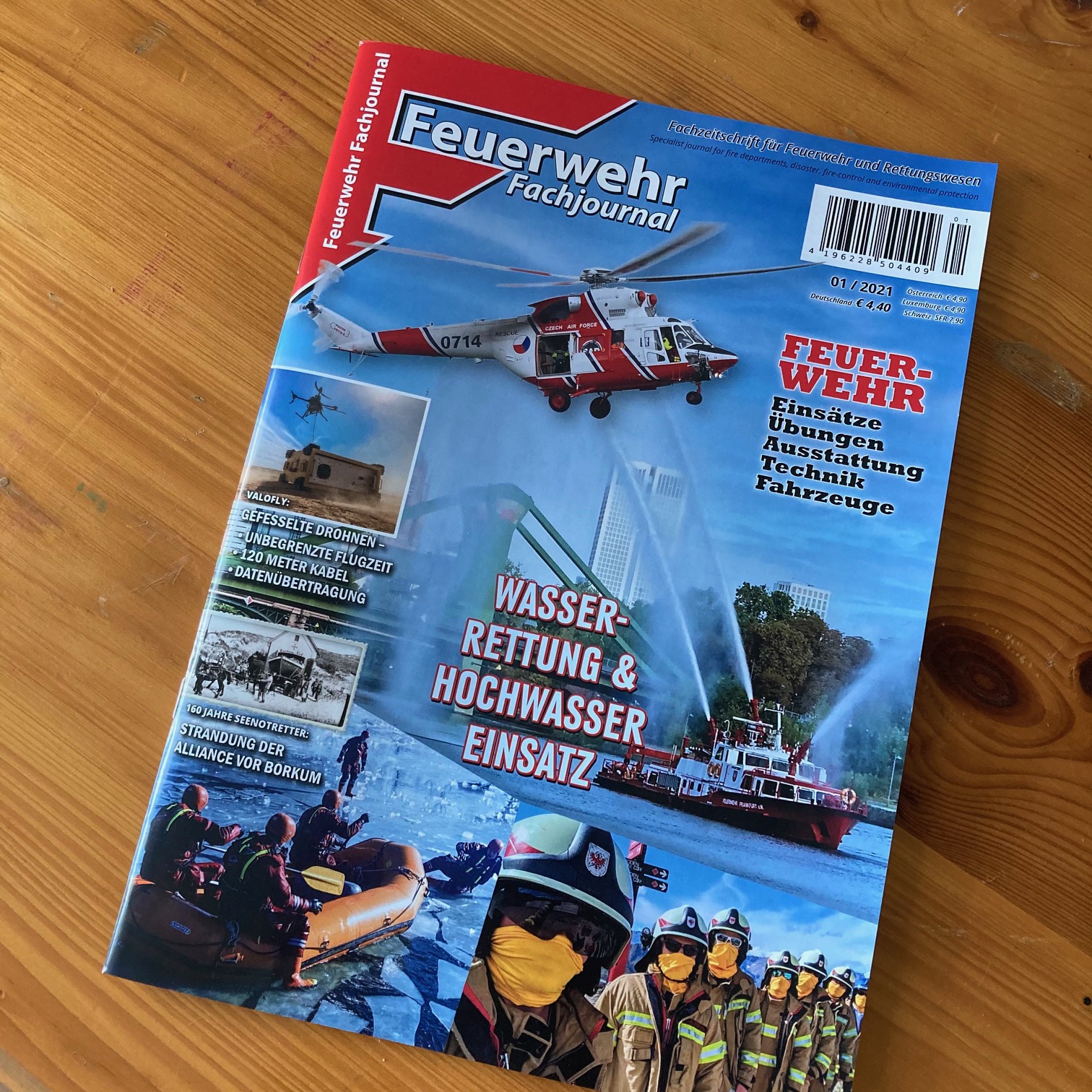 Related News
Related Links